Home
Tips
Codes
Faqs
PokePics
Links
E-mail Codes
Downloads
TCG Purchase
My Deck
Killer Decks
Values
Jungle Values
Japonese Value
Release Dates
Trading Post
TCG(soon!)


Wants

I will trade a holo Pinsir for a holo Moltres
Pinsir=Moltres




I will trade a persian,nidorina,machoke,kadabra and charmeleon for Charizard and Blastiose
5 cards=Charizard & Blastiose




Dragon- I will trade one holofoil & 1 rare for a Zapdos
1 Holofoil & 1 Rare=Zapdos


Ischactler@msn.com-I will trade a holofoil and a rare for a venusaur
Holofoil & Rare= Venusaur




Bill-I will trade a polywrath, pidgeot, victreebel, vaporeon, flareon and kangaskan for Charizard and Blastoise.
6 Cards=Charizard and Blastoise

Lightning- I will trade two holofoils for a Charizard.
2 Holofoils=Charizard

Yoshi500- I will trade a holofoil Pinsir for all Japonese Badges.
1 Pinsir=All Japonese Badges

Yoshi500-I will trade a holofoil and a rare for a Venusaur.
1 holo and 1 rare=Venusaur


Mike061686-I will trade one holofoil for an Articuno.
1 holofoil=1 Articuno
---
|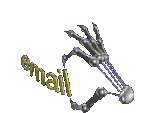 Post the Cards your looking for, and ones you want to trade! Just e-mail me and I'll get the word out. If someone responds I'll
contact you.
More info on the trading post page.